Freedom Swimmer was published by Allen & Unwin in September 2016. It was Highly Commended in the 2017 Victorian Premier Literary Awards. It is a 2017 CBCA Notable book for Younger Readers and was shortlisted in the inaugural Readings Young Adult Book Prize.
This story is based loosely on my father's experiences swimming from China to Hong Kong in the late 1970s. You can read more about my inspiration for the book here or watch the Facebook video below.
First look at Freedom Swimmer! 😄😄 This is the first time I'm actually seeing Freedom Swimmer as an actual book. 😊😝 find out why. Freedom Swimmer is out on shelves on 1 Sept. Allen & Unwin Teen

Posted by Wai Chim – Author of Freedom Swimmer on Thursday, August 25, 2016
I have been overwhelmed by the response to this very personally important story. I am exceptionally humbled, hearing how the story of Ming and Li have connected families, stirred memories and passions and hopefully, started important conversations about this very pivotal moment in history.
Thank you for letting me share this story with you.
Wai
"A thought-provoking book for readers aged 12 and up" – Reading Time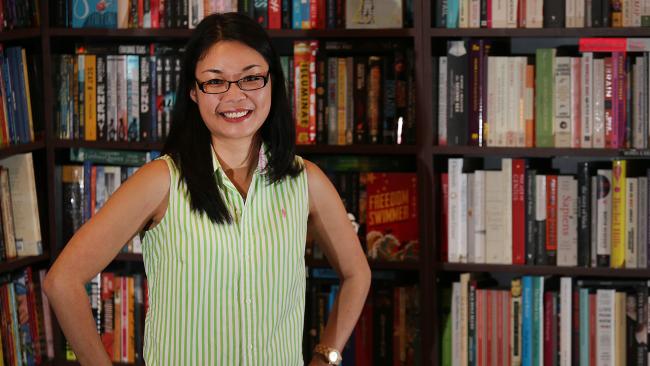 "…an insight into this time of turmoil in China" – The Australian
"Heart-wrenching and uplifting" – The Sunday Telegraph