Freedom Swimmer was published by Allen & Unwin in September 2016. It was Highly Commended in the 2017 Victorian Premier Literary Awards. It is a 2017 CBCA Notable book for Younger Readers and was shortlisted in the inaugural Readings Young Adult Book Prize. It will be released in the US October 2021 with Scholastic Press.
This incredible tale about two boys' swim from mainland China to Hong Kong in search of freedom from poverty and oppression is inspired by a true story.
Ming survived the famine that killed his parents during China's 'Great Leap Forward', and lives a hard but adequate life, working in the fields.
When a group of city boys comes to the village as part of a Communist Party re-education program, Ming and his friends aren't sure what to make of the new arrivals. They're not used to hard labour and village life. But despite his reservations, Ming befriends a charming city boy called Li. The two couldn't be more different, but slowly they form a bond over evening swims and shared dreams.
But as the bitterness of life under the Party begins to take its toll on both boys, they begin to imagine the impossible: freedom.
This story is based loosely on my father's experiences swimming from China to Hong Kong in the late 1970s. You can read more about my inspiration for the book here.
I have been overwhelmed by the response to this very personally important story. I am exceptionally humbled, hearing how the story of Ming and Li have connected families, stirred memories and passions and hopefully, started important conversations about this very pivotal moment in history.
Thank you for letting me share this story with you.
Wai
"A thought-provoking book for readers aged 12 and up" – Reading Time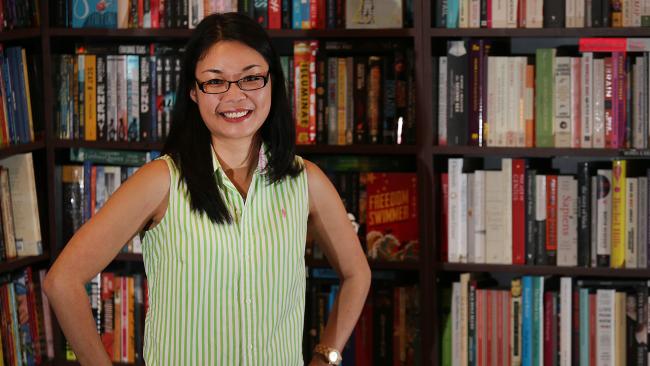 "…an insight into this time of turmoil in China" – The Australian
"Heart-wrenching and uplifting" – The Sunday Telegraph
"A compelling historical story that highlights timeless themes" – Kirkus Reviews, Starred Review