It's been a while – a long while. Major apologies, I've been busy with a few personal things to be updating the blog. 🙂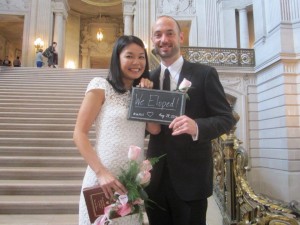 But aside from sharing exciting life milestones, I wanted to provide an update on what I've been working on. It's a project that I am so, so amazed and thrilled (and a bit scared!) to be bringing together with the help and support of an amazing powerhouse team that sees the potential of what is at this moment, very much a work in progress.
The Freedom Swimmers
Between 1958 and 1973, thousands of Chinese youths braved shark infested waters, not to mention severe punishment if they were captured, to make the grueling long swim from Mainland China to Hong Kong. These youths were risking life and limb to escape poverty, social immobility and political persecution, with the hopes of discovering greater opportunity and freedom in the then-British colony. Collectively, they were known in the media as the 'Freedom Swimmers'.
And one of them was my father.
I am thrilled to formally announce that Allen & Unwin have purchased my work in progress, The Freedom Swimmer (working title), a YA novel set in China in the midst of the Cultural Revolution. It is (for the time being) the story of two friends, from very different backgrounds, coming of age in a fraught political and socio-economic climate.
The journey of writing this book is of course a deeply personal one for me. My father hasn't returned to China since he set off for that big swim one fateful evening back in 1972. Today, he lives a simple life in New York, having recently retired from his longstanding job as a chef in a Chinese restaurant. He's a shy man, strong and resilient, and when I told him I was writing this book – the first words out of his mouth were those of great fatherly concern.
'Should you be writing about something that's bad?'
The story right now is only very loosely based on his experiences – it is after all a work of fiction. But the process of researching and understanding this very significant point in history has taken me on a kind of crazy emotional and intellectually boggling trip. The characters in play, the political climate, past ghosts, the extreme poverty and living conditions – it's so out of reach and almost unfathomable to me, a world away from my very privileged and safe American upbringing.
And it's that world's difference that my father sought, it's what he dreamed of giving me. It was what spurred him on when he dove into those churning waters so many years ago. And I am amazingly humbled by this incredible man and beyond proud to call him my father.
I look forward to giving you a glimpse of the journey in 2016.