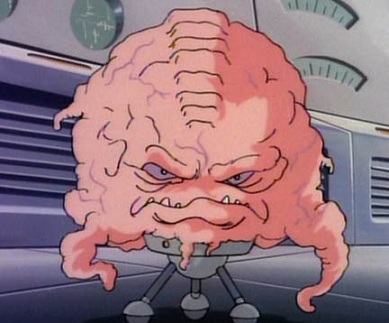 I have a confession to make – it doesn't paint me in the best light maybe but I think it's important that I'm honest and upfront.
I think I'm really smart. Like really, really smart. Like a borderline amazing genius.
The thing is, I've always prided myself on my cleverness. As a child, I never cared about princesses or makeup or dressing up – I liked being called smart and clever. I used every opportunity I could to show off how good I was at solving problems and things – I was so proud when I upstaged my dad once when it came to installing a second phone in our house. I figured out the wires were in the wrong place and got it working (the yellow and green one had been cut so we had 2 blue and 2 reds instead), and the fact that I remember this in such fine detail today shows you just how much that moment of being smart and clever meant to my eight-year-old self.
But the thing is, thinking you're smarter than everyone else that you can do anything –  is stupid.
I'm coming out of a work project that has taken years from my life and probably damaged a few souls, maybe even careers. I don't want to get into the nitty-grittiness of it all, but I'm just going to say that there is no way in hell this project could have been done more incorrectly. I don't know, maybe it could have been.
I was brought in to help manage the thing but somehow in my mind, because I was smart, clever and able I proceeded to try and do everything myself and feel like I was the crux of the team. I was bossy, I solved problems, told other people what to do and defined requirements, built up relationships so that everyone felt comfortable with how things were being handled and all around thought I was GOD.
And then the cracks began to appear, and everything started to crumble.
I don't know what it was, maybe I just didn't understand the requirements correctly from the beginning. I didn't see the signs of what people wanted and didn't want. I made a lot of assumptions. Nobody told me otherwise, so I assumed things had been done or needed to be done a certain way. And because I was smart and clever I could see where the holes and gaps were and made it my sound duty to plug them in.
But I'd made a lot of horrific assumptions. I didn't ask the right questions. I took things for granted when any experienced hand would have asked the team.
In short, I failed.
I let my own ability to solve problems and troubleshoot solutions get in the way. And I didn't do things correctly.
And the horrible part was, I didn't see what I was doing at all. Everyone kept congratulating me on my cleverness, capableness and ability to understand everything. And it built my ego so so so bad. I made things up and they looked right and people were impressed. And because I was good at making things, creating things, bringing things into existence – everyone was impressed by what I was doing. And that's all I needed to keep going with my overly inflated sense of self.
And then I don't know. Everything fell to pieces.
Things went missing, points forgotten, messages confused. Things that made sense no longer did and I was pretty sure at some point, I felt like I had misinterpreted it all. I have no idea what was needed and not needed anymore. I had no idea how all of the pieces fit together, whether they did fit together, whether they were ever meant to. I questioned myself, my role and how I had managed any of it and none of it so badly.
Because I had been overconfident in my smarts. And I thought I knew better.
Among everything else, this has been humbling, humbling experience – and probably not just for me. See, as much as I want to shoulder all of the blame and put it on myself for being too smart for my own good – the main lesson in this experience is that it is very much a combined effort. Every decision, every statement, every thought considered or dropped creates a cause and effect. It sets off a chain of events that impacts everyone.
Any smart person would be able to see that.
I'm still going at it, doing the best I can to help, to try and emerge from this in one piece. Everyone says I need to leave it alone, to walk away and not come back for my own health. But I'm still sticking with it – trying to see it through.
Not because it's the smart thing to do.
Because it's the right thing to do.